I
t wasn't me who named the rental car, although its name quickly grew on me. We had initially selected the cheapest economy car when we booked the holiday but knew that we would need an upgrade for something of a suitable size for the road trip. This was where Anne's negotiating skills came in. After the usual Car Rental upgrades they try to sell, we considered a larger car and were initially looking at a standard mid size car. Then Anne asked whether there was a convertible available. "I think there's one Mustang left"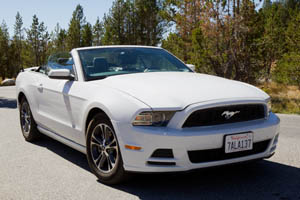 at which point I thought it would be way too expensive, not reckoning on Anne's negotiating skills. Almost before we knew it we had the car rental lady caved in and offering us this Mustang for $10/day extra over what we originally had booked! Her statement "I'm not sure you'll get those cases in it though" was a challenge. That is how we came to be standing in the car rental parking lot contorting cases into the narrow boot (trunk) opening. Needless to say we managed - with one case on the backseat! Later we arranged to leave a case in LA whilst we toured so there wasn't a problem. So that's how we got the Mustang whom Anne quickly christened 'Musty'. Musty was very well behaved and great fun to drive on our 3000 mile road trip.
The first couple of days we relaxed on the beaches of Orange County,Best Replica Watches the city of Newport Beach on the Saturday and Huntington Beach on the Sunday. On Monday we spent the morning going to the beautiful Mission San Juan Capistrano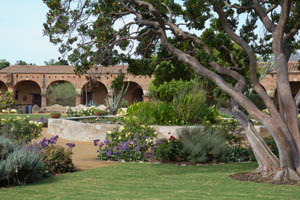 and had a lovely afternoon on Aliso Beach on the way back up the coast to our hotel in Newport Beach. That evening we trekked across the city to see the LA Dodgers play against the Arizona Diamondbacks. That was a great evening. I love the atmosphere at a ball game, so friendly and fun with a mix of people from many different cultures and groups. The Dodgers won 8-1 so that made it feel even better!
The Americans definitely know how to organise such large events well. You would have imagined absolute chaos both arriving by car and parking and then when leaving traffic jams everywhere. No. The traffic just flowed smoothly and we were back on the freeway heading back to Newport Beach in only a few minutes from getting back to Musty in the parking lot. All credit to the design of the road layout and traffic management.